Wouldn't it be terrific if you could find a partner with the right mix of practicality, pragmatism and process to truly help you transform your IT strategy?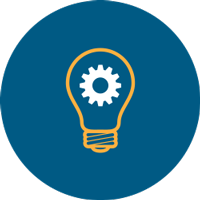 Lead with Strategy
Consulting pedigree and right-shore solutions to help you define, staff and implement the right combination of people, process and technology to move IT forward.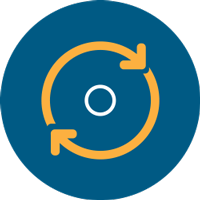 Manage Change
Deep clinical, operational and technical expertise to help you manage technology changes at the pace and scale that healthcare demands.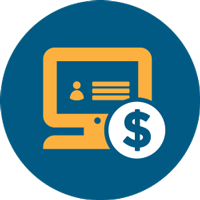 Maximize Technology
Healthcare specialists + digital technology expertise to reduce costs, succeed in a value-based care environment, and unlock greater value from legacy stack and EHR investments.
Experience the Difference
See how we helped BJC Healthcare use a single platform to calculate, monitor, and report 
eCQMs across their system and provided the flexibility to use any available datasource 
from any system to support their eCQM calculations.
ATTEND THE SESSION
Thursday, March 8 from 10-11AM PST
Venetian Convention Center - Palazzo G
Speakers:
Mary C. Burton, Group Manager, Clinical Quality Reporting, BJC Healthcare
Liz Richard, Managing Director, Encore
This session will showcase the challenges of reporting electronic clinical quality measures (eCQMs) across 10 hospitals while the hospitals were on two different EHRs. The session will also describe the challenges of continuing to report eCQMs once a new, single EHR was selected and a rolling (12-month) implementation plan was executed. Finally, this session will highlight the solution BJC selected to address these challenges and lessons learned.
CXO CHALLENGE 
Making meaningful use of every minute and mile at #HIMSS18
Track some of healthcare's top CXOs as they compete in our annual CXO Challenge, where winners get bragging rights and $10,000 to split between their charity of choice and the HIMSS Scholarship fund. 
Contest Hours: Sunday, March 4th at 6PM until Thursday, March 8th at noon
Check the leaderboard at booth #8232 for real-time competitive analysis throughout the show. Or follow us on social for #CXOchallenge updates.
CHIME CIO FOCUS GROUP
Digital Health: Journey Beyond the Portal
Thursday, March 8th at 8:30am
Contact Us

Sign up now for invites and updates for our annual Pub Night, Late Night Party, 
CXO Challenge and special sessions with health system innovators.